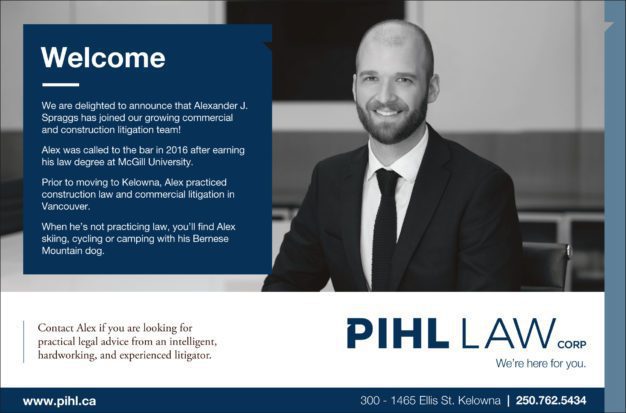 We are delighted to announce that Alexander J. Spraggs has joined our growing commercial and construction litigation team!
Alex was called to the bar in 2016 after earning his law degree at McGill University.
Prior to moving to Kelowna, Alex practiced construction law and commercial law in Vancouver.
When he's not practicing law, you'll find Alex skiing, cycling or camping with his Bernese Mountain dog.
The information provided above is for educational purposes only. This information is not intended to replace the advice of a lawyer or address specific situations. Your personal situation should be discussed with a lawyer. If you have any questions or concerns, contact a legal professional.
[jetpack-related-posts]
---